2016 - 2017
Projects from the DNSAP diploma
Solo exhibition, Galérie Itérinante, Aix-en-Provence, France



112, 2017
Installation in situ in the building Logis du Bras d'Or in Aix-en-Provence; the piano of Darius Milhaud, installed in the stairway, is illuminated by a screen imitating the flashing lights of a police car. The installation reminds the use of the building until 1998 by the municipal police.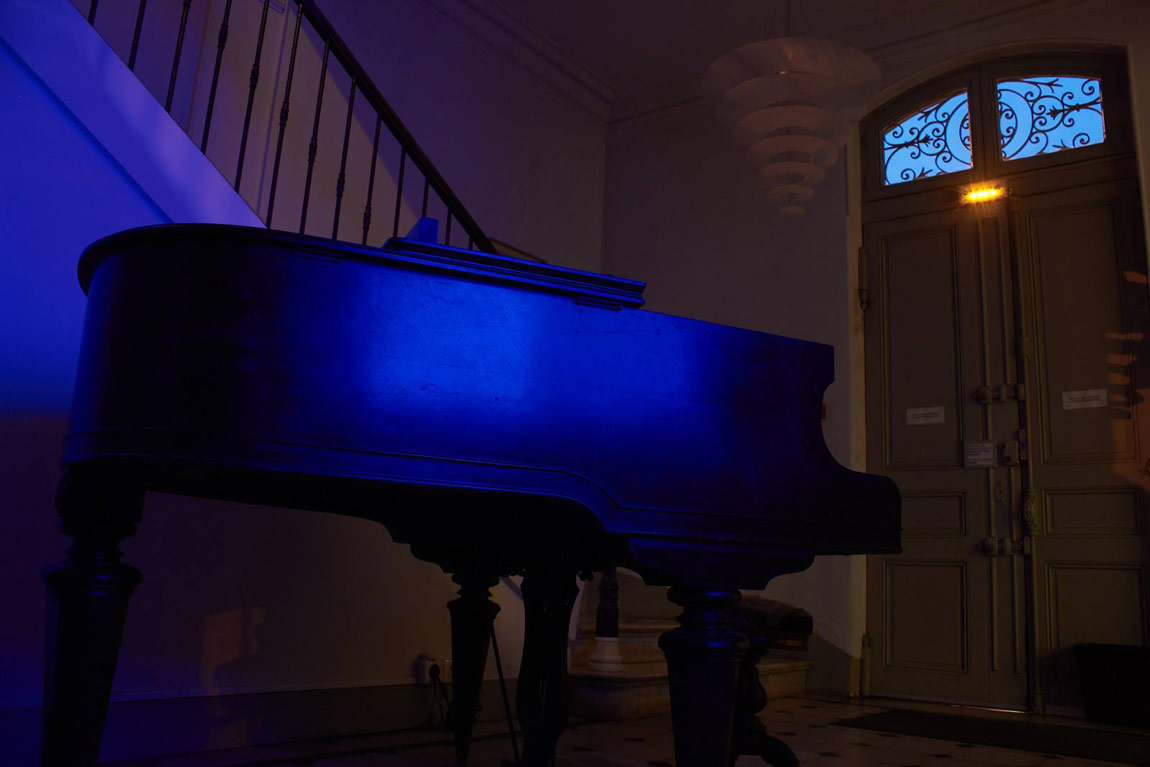 Consignes, 2017
screens, headphones, audio recordings, flickering generator
with Théo Goedert
Text-to-speech and flickering screens; security instructions, found on www.gouvernement.fr/risques (page by the french government, covering risks from atomic accidents to volcanic eruptions and terrorism). The instructions are more and more distorted from the first to the last screen.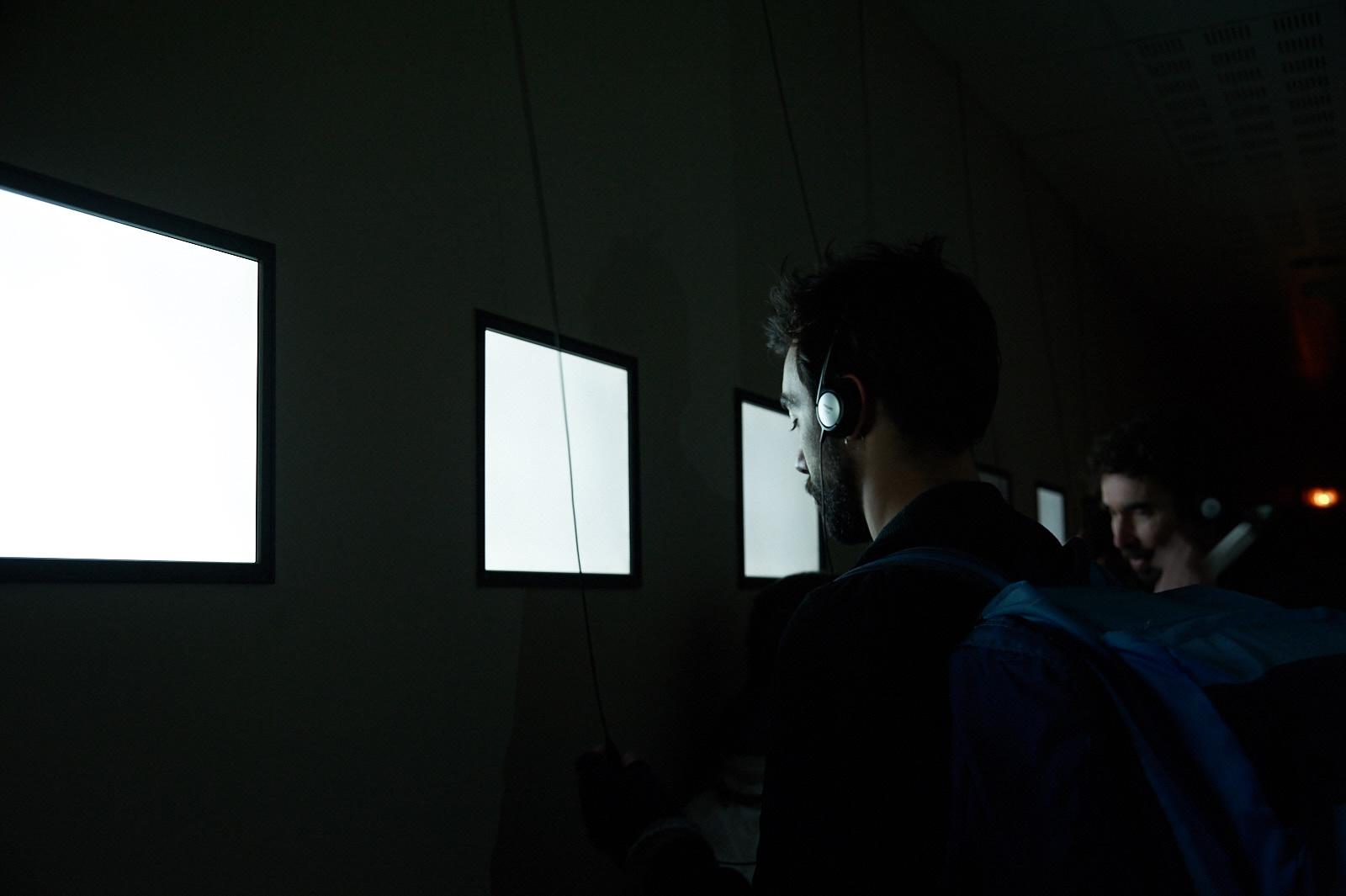 Un instant, 2016-17
Videos of road accidents from Youtube, translated into schematic drawings
Roll of graph paper 2,50m x 1,10m, drawings 19x25cm on graph paper, edition of 112, folded A4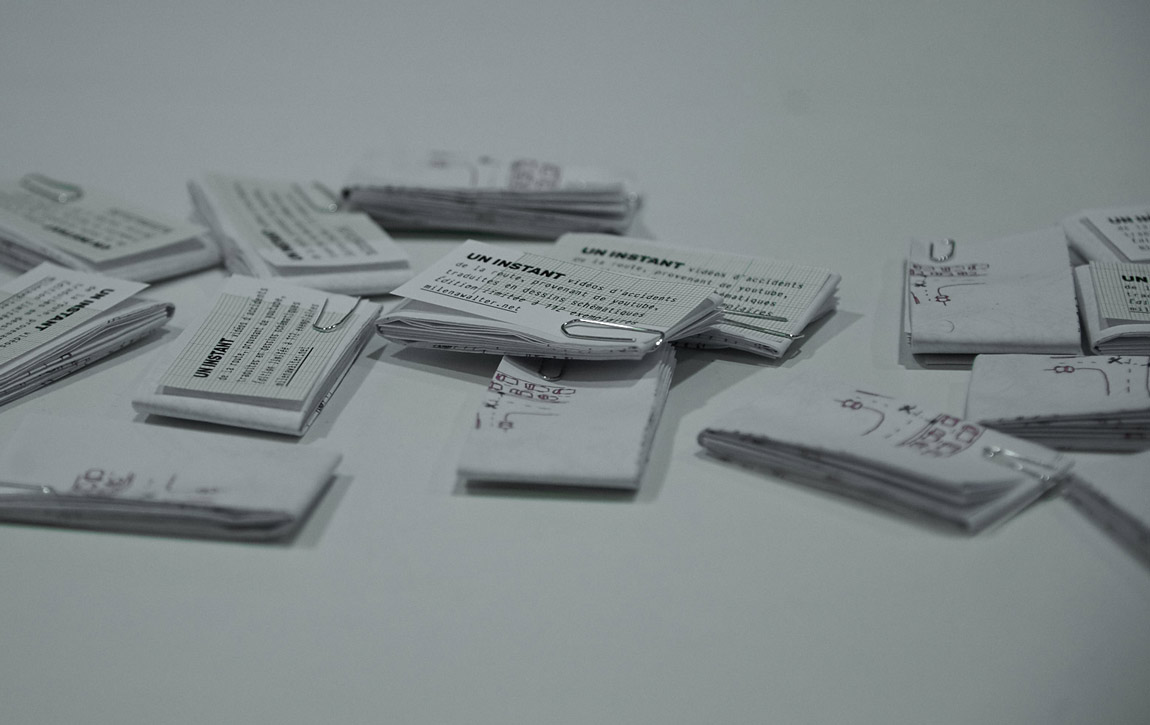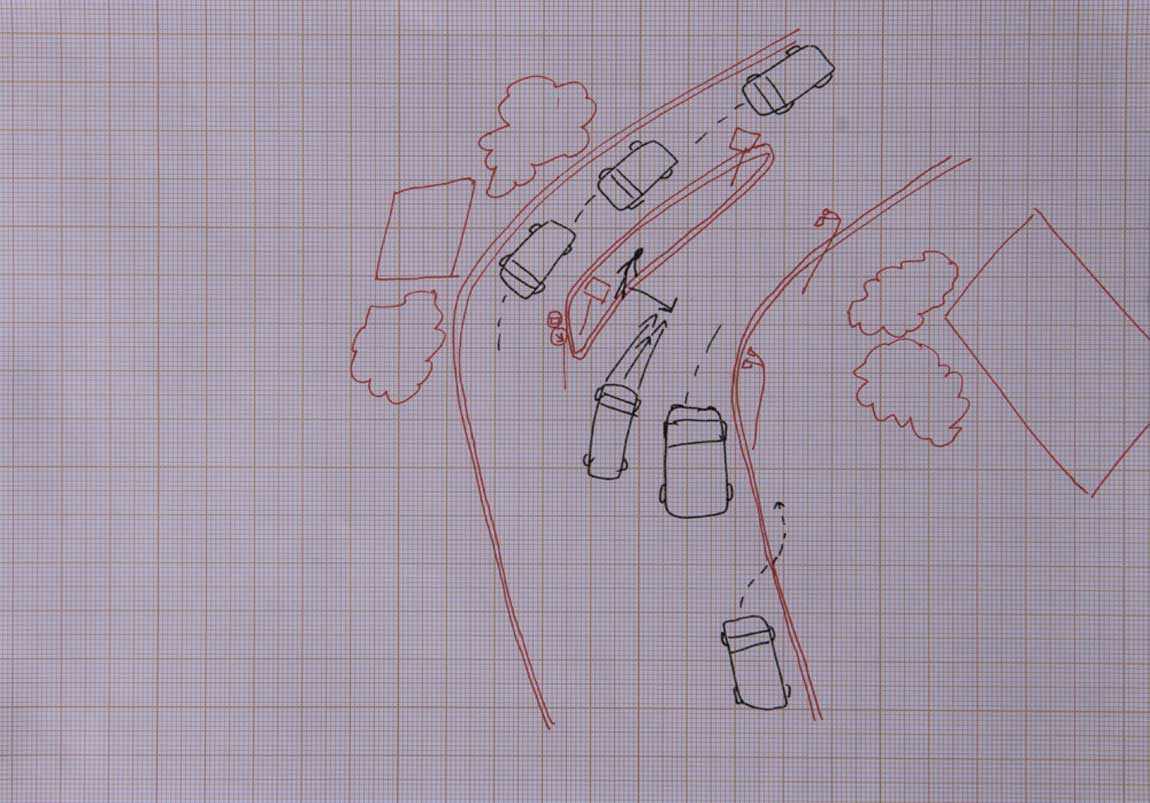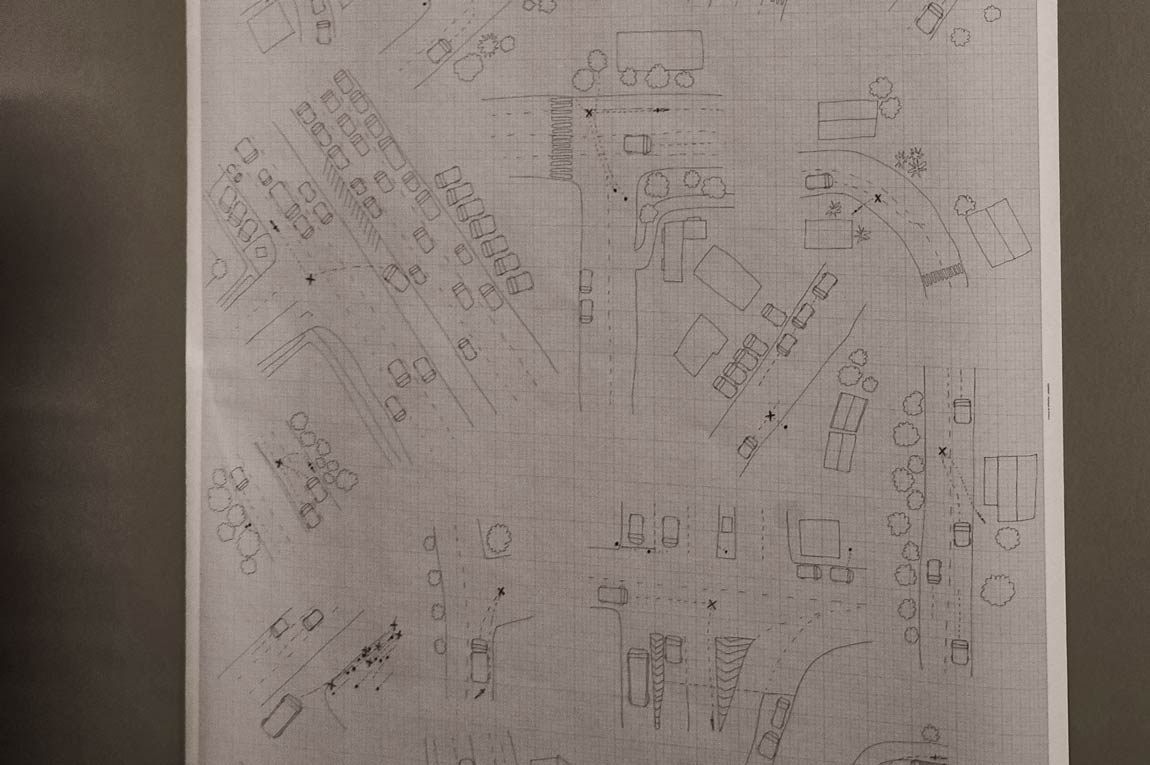 Audrey/K2, 2015/17
Aluminium, plastic joins, printed vinyl
2m x 35cm x 20cm
Narratif object about two events: Grey, mount and descend - in 2008, eleven mountaineers die on the K2, second highest mountain in the world, victims of an avalanche and other events. Blue, plonge and ascend - in 2002, Audrey Mestre lost her life while trying to break the 171 meter world record in free-diving.
The texts are composed from eyewitness accounts found in two documentaries.


Parallel to the object, there exists an older version called "Audrey" as a web installation.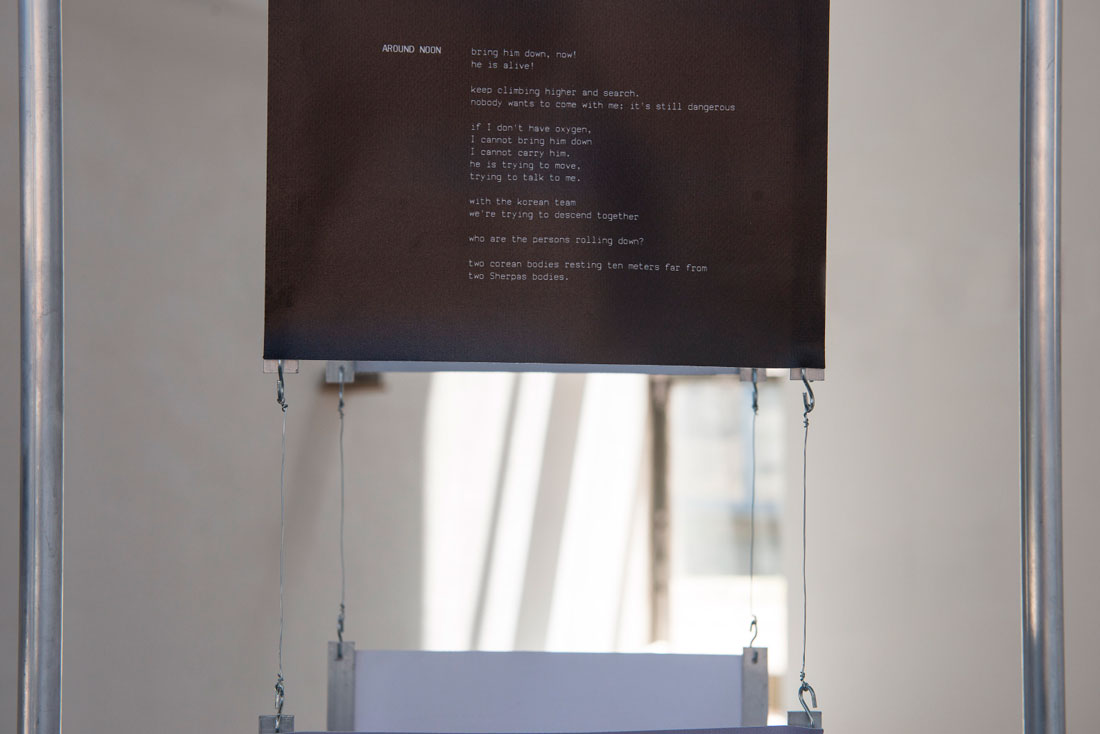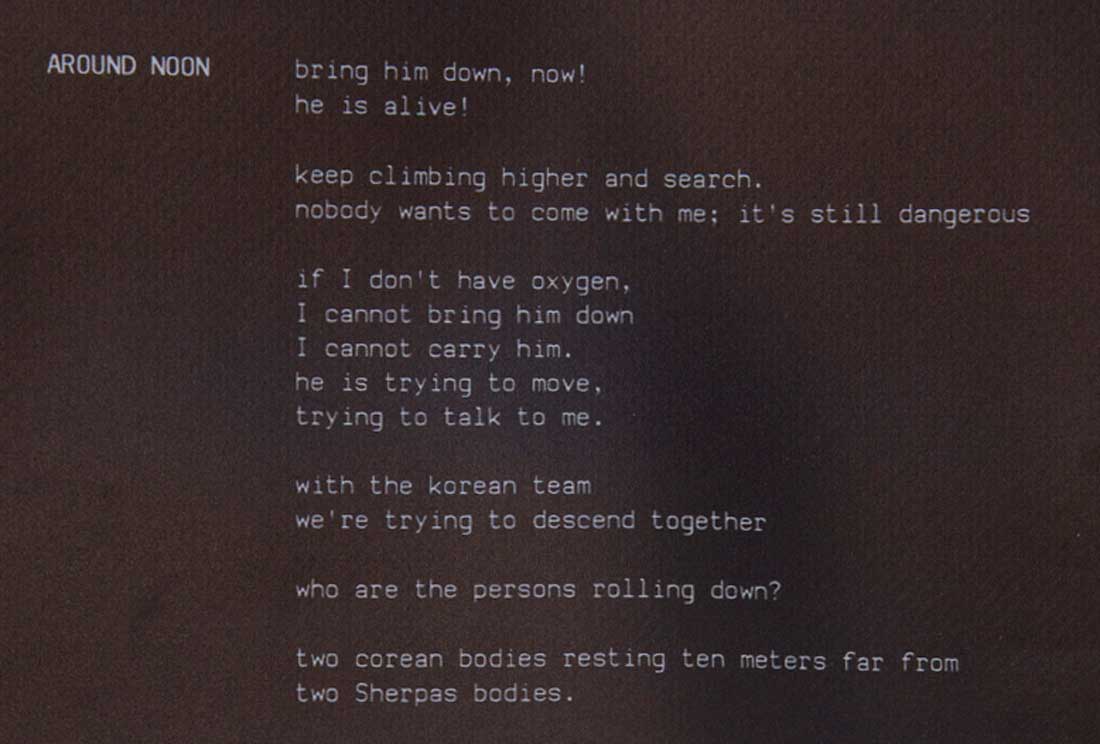 En toute sécurité, 2016
quilted fabric, stuffing, wood, adhesive tape, spray paint
Miniatures in 1:10 ratio
45cm x 30cm x 25cm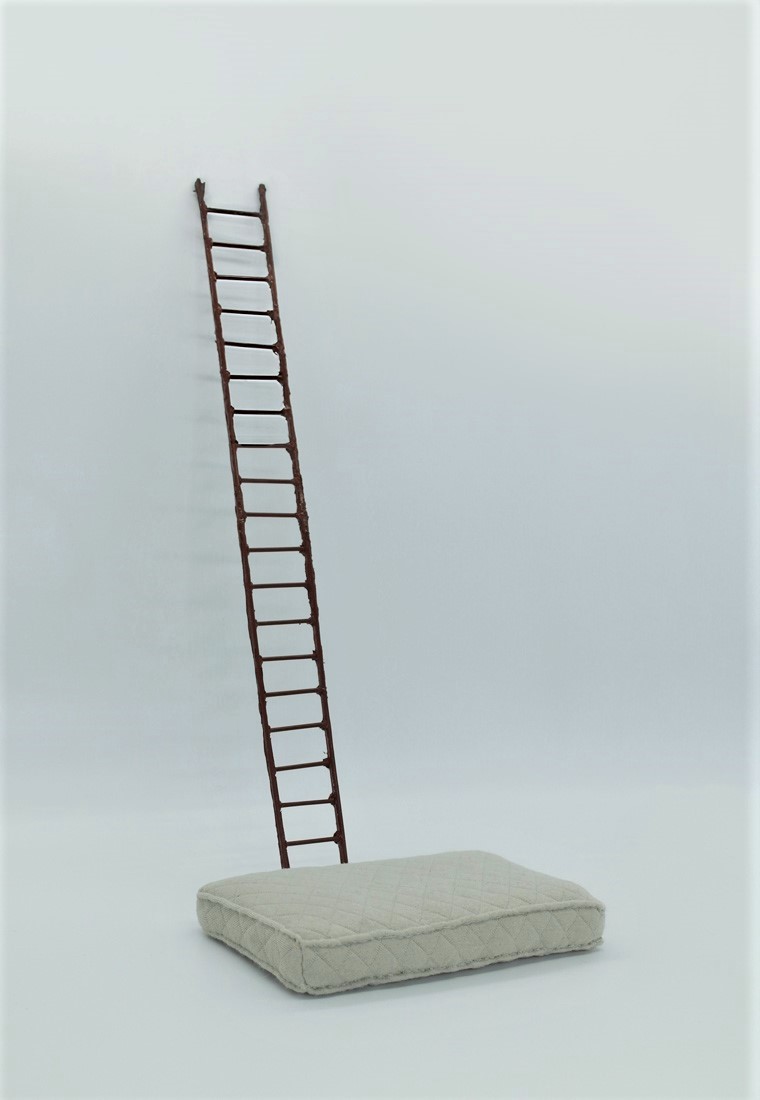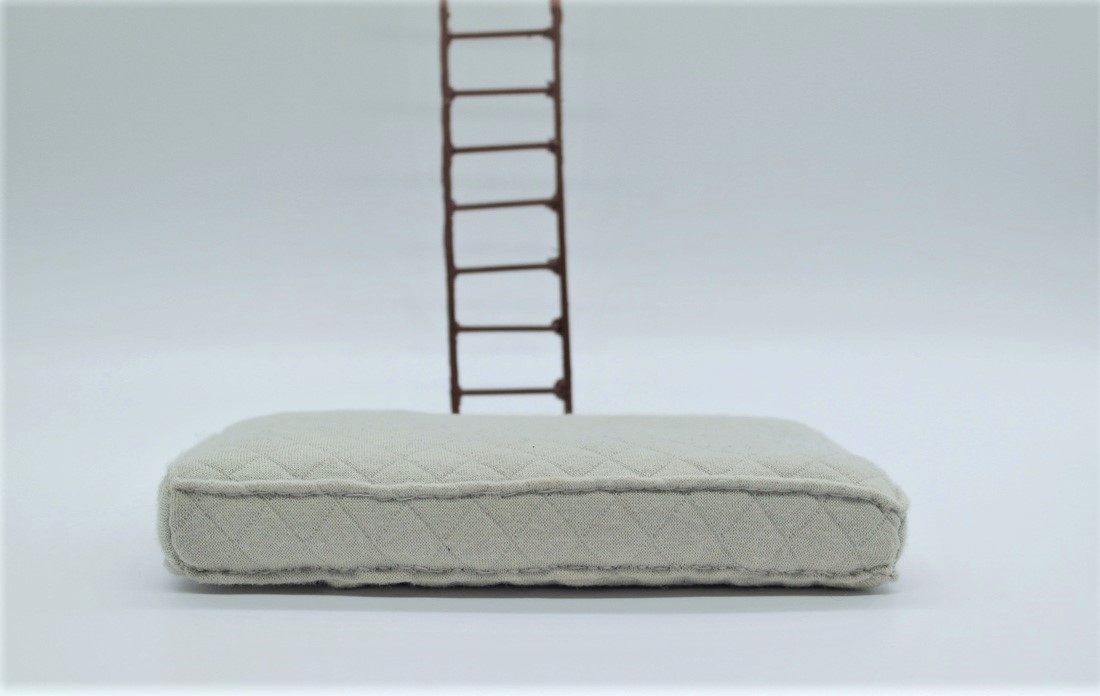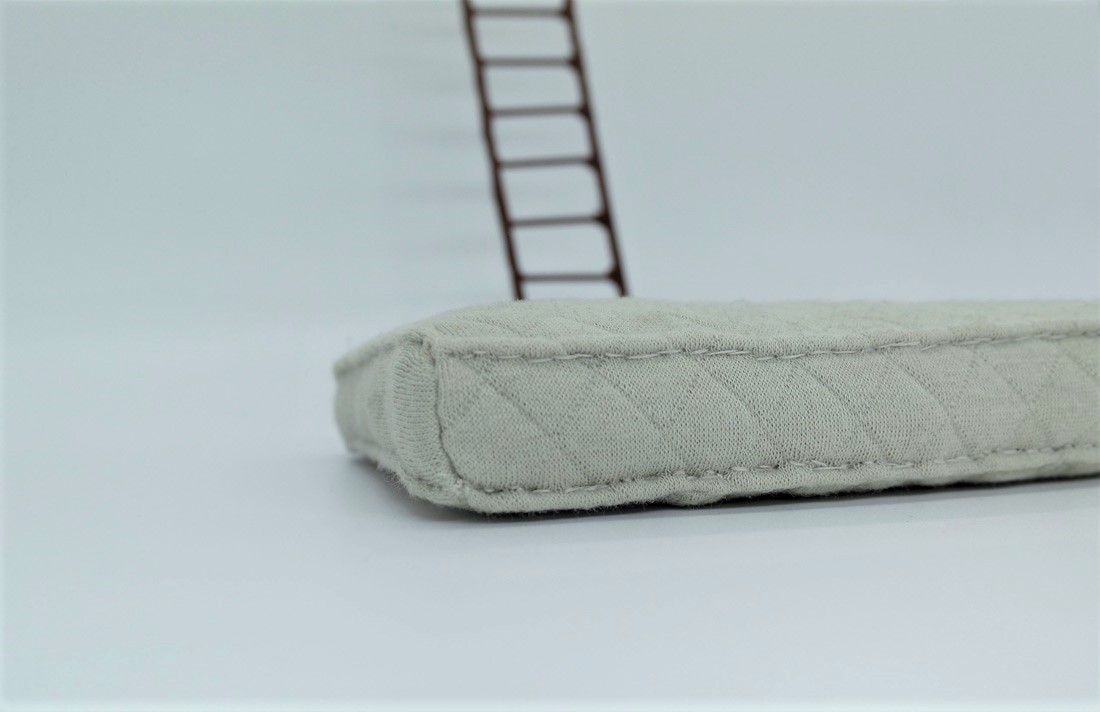 Anecdotes spéculatives, 2016
cardboard, stone, moss, plastic, paper mache, barricade tape, spray paint, acrylic paint, water, furnace oil, pedestals
variable dimansions, height ~ 0,90m
Three anecdotes, narrated without words: one lived, one found, one imagined. The places have been deranged, perhaps by accidents, a crime or a natural castastrophy.